Human resources (HR) has come a long way from its roots as personnel administration in the early 1900s. Built on the simple idea that workers' well-being was critical to productivity, the shift to HR introduced departments dedicated to protecting workers and performing administrative duties.
In the century-long transition to a knowledge-based economy since then, HR has become so much more. Today, HR is a vital strategic partner in every organization. The most successful companies know that a strong HR strategy is key to getting — and staying — ahead of the competition.
Over the last decade or so, the number of HR executives on U.S. public company boards has almost tripled, as organizations realize that putting people first drives value in the long-run. Elevating HR to a strategic role not only sets the tone for the way the business operates, but also sends a clear signal that the organization believes its people are vital to success.
Tesla's appointment of Chief Human Resource Officer Kathleen Wilson-Thompson to its board in 2018, for example, highlights the importance of HR having a seat at the table — a trend that analysts and industry leaders believe will continue.
3 ways to get ahead
When HR plays a strategic role in the business, it adds value to the bottom line in three ways.
Here's how.
1. Accessing the best talent
Of all the challenges faced by HR leaders, accessing the best talent may be the most urgent. New technologies are demanding new abilities, resulting in a skill gap that's affecting employers globally. Finding and hiring the right people for the job is more complex than ever.
In fact, 76 percent of organizations expect it to get harder to access skilled talent in an already competitive job market, according to a survey by the ADP Research Institute.
Getting HR wrong can have a significant impact on the business. Inefficient recruitment processes like taking too long to decide on a candidate can cost your organization the most qualified potential hires. Meanwhile, bad hires not only cost thousands of dollars — up to 30 percent of the employee's annual salary — they also affect others' morale and engagement.
Here's where HR can play a bigger role in strategic workforce planning, like accessing on-demand talent or promoting internal mobility. When HR is part of developing your organization's overall strategy, it can better align workforce skills and resources to those future needs.
2. Keeping employees engaged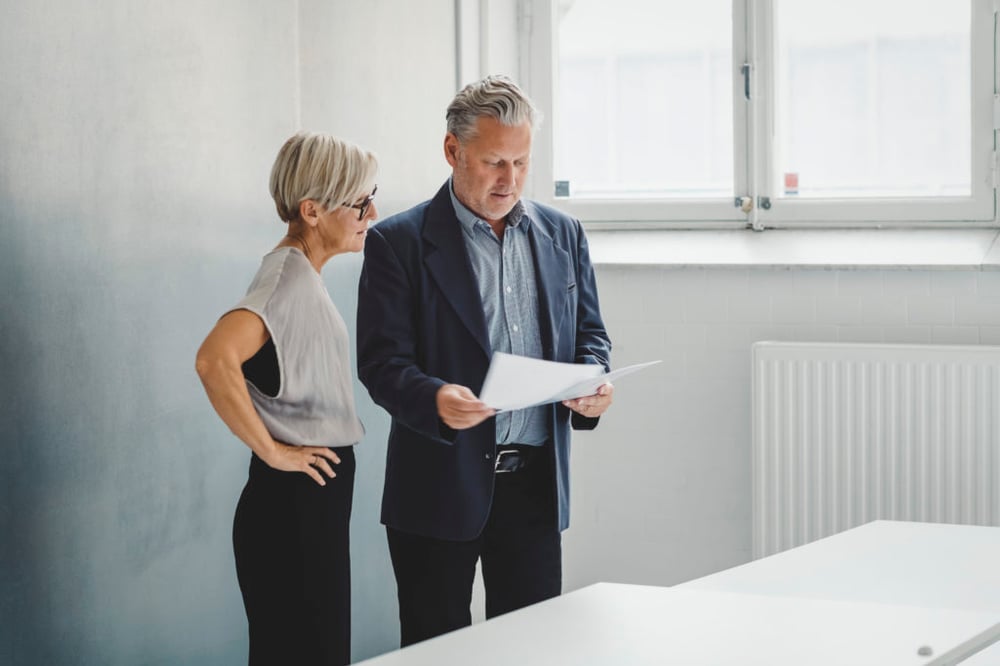 Just one in three employees intends to stay at their current company, according to the Gartner Global Talent Monitor. That should set off alarm bells, as onboarding new employees is a lengthy, expensive task.
While you may think your employees are focused on quality work and helpful interactions with customers, data shows that only 21 percent of people are highly engaged at work, according to Forbes.
Disengagement translates to 34 percent of the employee's annual salary.
Besides a high turnover rate, disengaged employees also cost the organization in higher absenteeism, lower productivity and lower profitability. In real dollars, disengagement translates to 34 percent of the employee's annual salary, according to Forbes.
To combat turnover and disengagement, organizations have put a spotlight on the "employee experience" and shifted toward consumer-centric HR practices. As customers, we expect and enjoy seamless experiences outside the workplace, and we carry that mindset with us to the office — expecting simple tasks to be effortless and easy.
As a strategic partner, HR can be the architect and guardian of the employee experience — designing processes, places and workflows in a way that allows employees to perform well.
Organizations with the highest employee experience achieve twice the innovation, double the customer satisfaction and 25 percent higher profits.
The results speak for themselves: research by MIT shows that organizations with the highest employee experience achieve twice the innovation, double the customer satisfaction and 25 percent higher profits than organizations in the bottom quartile.
3. Increasing employee value
Organizational culture is a big driver of the employee experience with a direct impact on performance. While organizations have struggled to measure its financial impact, culture has measurable ROI, as noted by Entrepreneur.
Human resource practices are integral to an employee's lifetime value to the organization, which is affected by four inputs: hiring, onboarding, development and culture. Good hiring practices result in better initial hires, while better management and development result in improved performance — both of which increase employee lifetime value.
Culture also plays a large part in an employee's decision to stay, contributing to longer tenures and increased value over time. Part of that value is an accumulated knowledgebase, which, in turn, positively affects the customer experience.
From administrators to strategic partners

While HR can make a huge impact on your organization's bottom line, it's often burdened by manual work.
For example, processes like employee records management, distributing and tracking of company policies and procedures, new-hire onboarding, incident management, etc. often involve cumbersome paper files with no centralized way to manage information. Manual, paper-based HR processing directs HR staff time and attention away from value-driving work like creating a great employee experience and culture.
If your HR professionals are spending 300 hours a year just handling paper files, then they might continue to be a cost center instead of contributing to the organization's long-term success. Most organizations fail to get beyond the administrative capabilities of their HRIS.
Human resources departments manage thousands of employee files and supporting documents — including resumes, tax forms and employee contracts. Unfortunately, HRIS or HCM platforms typically aren't designed to properly manage this volume.
In making the move from administrator to strategic partner, utilizing a robust HR document management and automation strategy is key. These are invaluable technological resources to any organization and a good first step towards claiming HR's place as a dynamic, strategic partner.
Getting paper out of the way and digitizing HR builds confidence in compliance, security and efficiency. More importantly, it lets people, not problems, take center stage.
Contact Us
By embracing RPA, AI and Intelligent Capture you can help create a competitive edge for your business. If you'd like to talk to one of our consultants about implementing an RPA or Intelligent Capture solution for your business, you can email solutions@inpute.com for more information.
This article, by Danielle Simer originally appeared on Hyland.com. Inpute Technologies are proud partners of Hyland in Ireland. Our team of certified OnBase professionals are available to discuss your document content and case management and workflow requirements. OnBase, by Hyland is a single enterprise information platform for managing content, processes and cases. OnBase has transformed thousands of organisations worldwide by empowering them to become more agile, efficient and effective.